S-80 PLUS MAIN FEATURES:
READY TO GO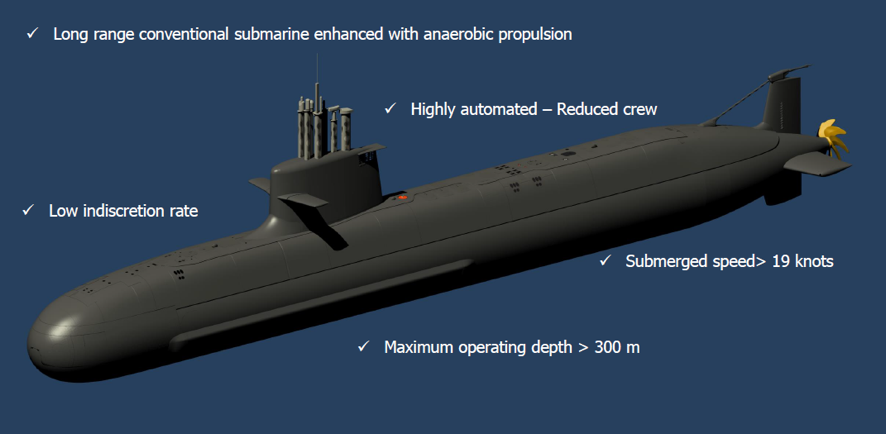 Overall Length 81m
Maximum Beam 11.6m
Draught 6.3m
Diameter 7.30m
Surface Disp 2,695t
Submerged Disp 2,965t
Endurance 50 days
Accommodation 32 crew, plus 8 special forces
Weapon Handling and Discharge Equipment
12 stowages with hydraulic motors
6 positive discharge TLTs

Weapons:

DM2A4 Heavy Weight Torpedo
Sub-Harpoon Missile
Fitted for Tomahawk Missile
Spanish Navy Mine

Other weapons:

MK48 Torpedo
Blackshark Torpedo
Spearfish Torpedo
TP2000 Torpedo
Exocet Missile

Torpedo countermeasures system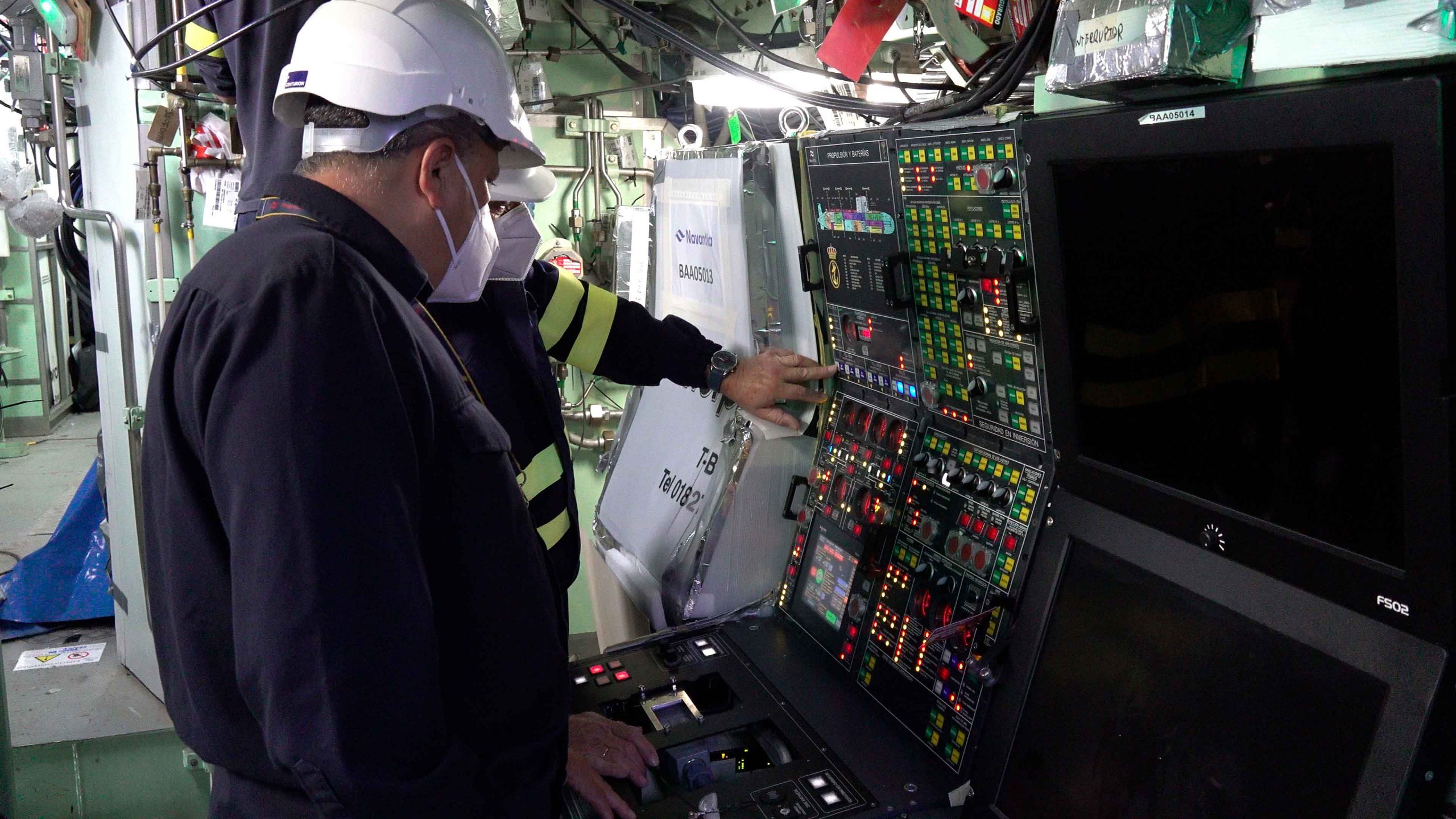 Navantia shipyard in Cartagena has successfully carried out the power-up activity tests to the S-81 "Isaac Peral" submarine. The S-81 is the first of four S-80P class submarines under construction for the Spanish Navy by Navantia. This is a relevant safety-related commissioning milestone prior to delivery.
The power-up is the very first time in which the boat is electrically energised. This involves the start-up of the main electricity distribution networks, as well as the emergency systems, which allow the gradual electrification of all the submarine's equipment. The Power-up is carried out in order to check the sub's correct operation, both individually and integrated along with the rest of its equipment.
The S-80 P submarines are 3000 t non-nuclear submarines provided with a revolutionary third generation Air Independent Propulsion system (AIP), powerful attack capabilities including heavy weight torpedoes, mines and submarine launched anti-ship and cruise missiles, etc. This is quite an exceptional performance, in fact, the capacity to launch submarine cruise missiles (SLCM) is unique for non-nuclear NATO submarines.
The S-81shall be launched during the spring of 2021, as planned.
S-80 Submarine Program Update
Those responsible for the Navantia's S80 programme, talk about its progress in this video which was shown at the Euronaval 2020 fair.