S-80 Plus
INDIA SUBMARINE PROGRAM P75(I)

Minimum Risk
minimum change needed for P75(I) to existing S-80 Plus submarine design.

Full Commitment to Make-in-India Policy
to guarantee sovereignty in national defense.

Transfer of know-how and know-why
to ensure a real capability is acquired by Indian partners.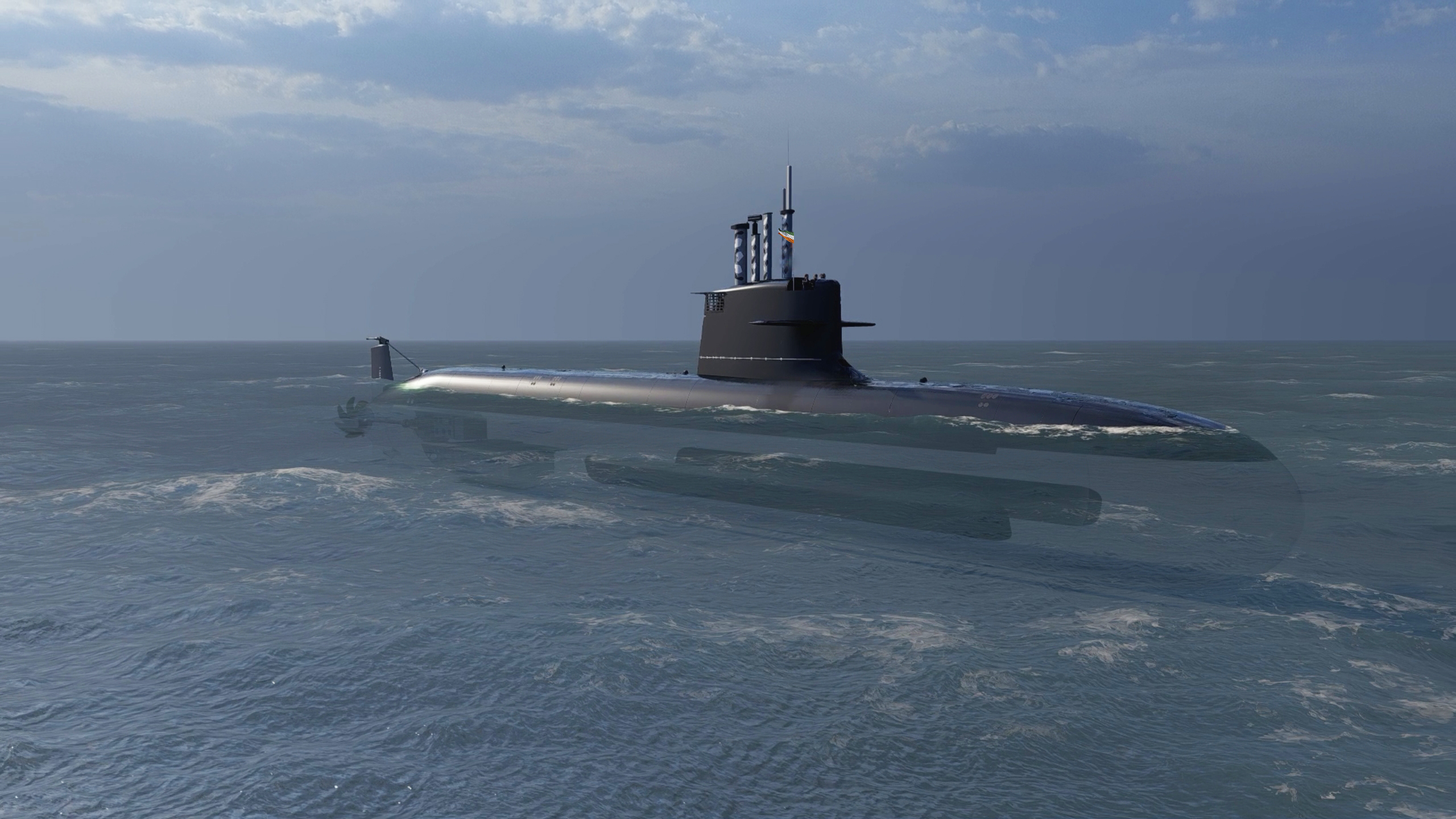 The New Generation of non nuclear attack submarines
Anti-Surface Warfare
Anti-Submarine Warfare
Long-Range Conventional Submarine
State-of-the-art Air Independent Propulsion
Extremely low Acoustic Signature
Reduced Crew
Special Operations Forces
The Most Advanced Conventional Submarine Worldwide
Powerful attack capabilities: heavy weight torpedoes and submarine launched cruise missiles.
Low-maintenance bio-ethanol based AIP solution.
Unique: the only 3.000 t AIP submarine under construction worldwide.
Stealth and very low signatures.
Incorporating additional features increasing the existing capabilities, such as Lithium Ion Batteries.
P75(I) Navantia Online Industry Day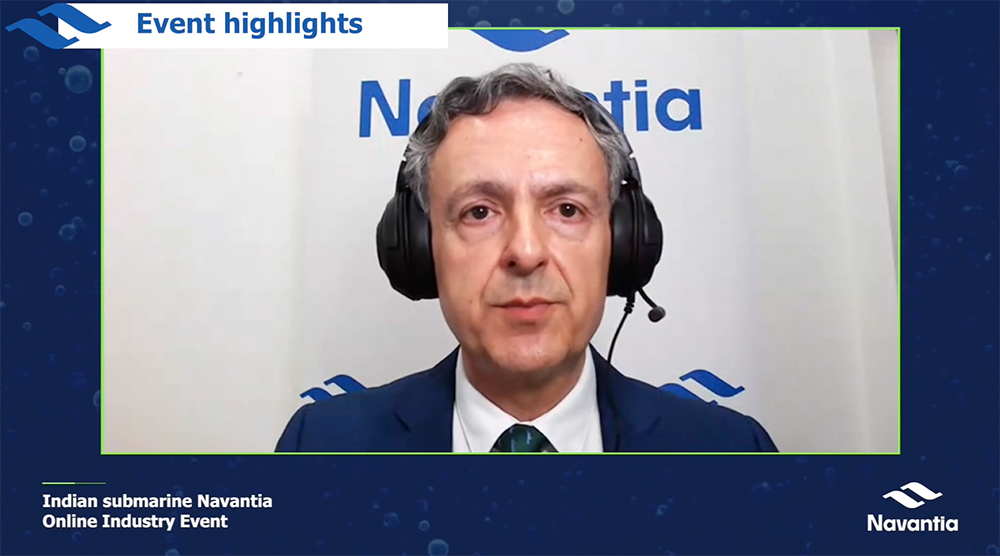 Over 200 participants

Over 100 companies from India.

Full agenda covering:

S-80 Plus presentation
P75(I) Program presentation and Indigenization policy
Q&A

Since then, Navantia has generated Purchase Technical Specification (PTSs) and submitted  Requests for Information (RFIs), more than 90% to Indian Companies, covering about 80% of the submarine equipment and materials to this date (July 20).
The objective is reaching 500 PTSs and 1.500 RFIs before October 2020, for a total cost of near 100% of the submarine equipment and materials.
We've Been Building Submarines For 90 Years
Navantia has been immersed, for more than 90 years, in a process of evolution and improvement of the design, production and life cycle of submarines. During this period, different kinds of submersibles have been built in their shipyards, integrating the most complex systems with the collaboration of national and international partners.
The history of Navantia dates back to 1717, when Quartermaster General José Patiño ordered the construction of the first modern shipyard in our country.
The shipyard has evolved continuously and Navantia has recently begun the Shipyard 4.0 process, with the fundamental aim of introducing new digital technologies and improving its business efficiency.
To be a sustainable, strategic and international company in the naval industry.
To develop competitive naval programs and serve National Security.
Commitment to results
Technological leadership
Teamwork
Customer focus
Ethical behaviour
Responsibility
years of history (from 1717 to 2020)
years of submarine building (from 1921 to 2020)